Universities in europe and across the world have overcome daunting communication challenges since the covid-19 virus shuttered campuses and forced teaching online – and they face fresh obstacles in navigating to the 'new normal'.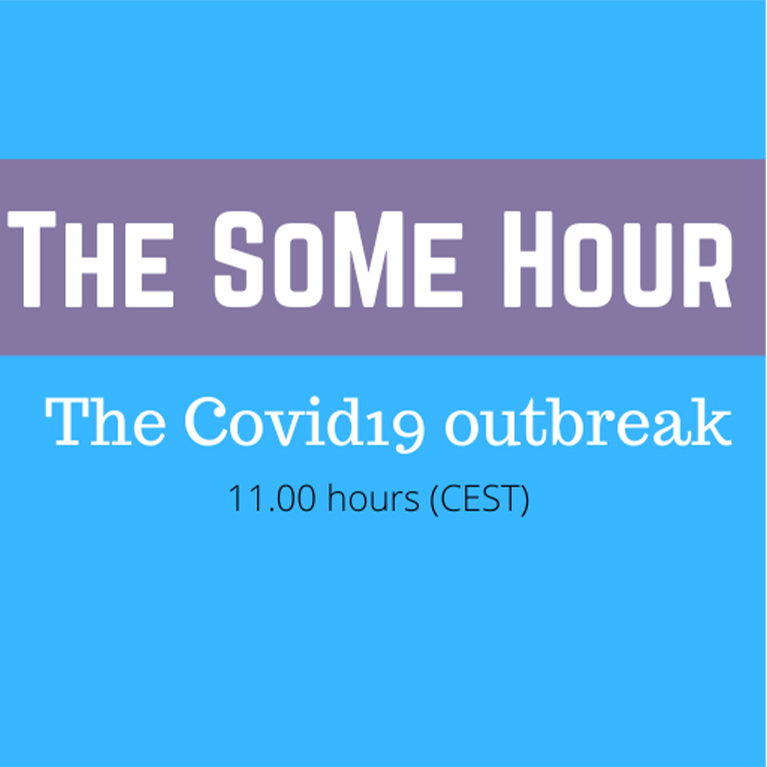 The way countries and institutions reacted to the coronavirus has demonstrated that honest and timely communications can be vital in reassuring worried citizens that their interests are central to handling the crisis, writes Nic Mitchell.
Universities managed to ditch face-to-face lectures and rearrange exams in just a few days – and pretty successfully in the main given the huge obstacles thrown up by the COVID-19 pandemic.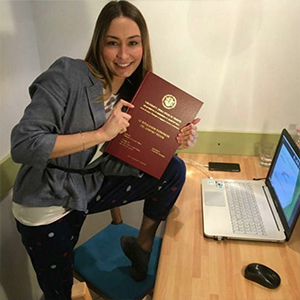 The switch to teaching, and doing virtually everything online, went more smoothly for some than others – but real achievements were managed in weeks that would normally have taken months, if not years, of planning.
Throughout it all, higher education communication channels swiftly adapted, whether by holding graduation ceremonies, via Skype, in students' homes as the University of Trieste managed during the early days of the lockdown in northern Italy, or exploiting social media to rapidly respond to student worries about being thrown out of their accommodation as campuses closed.
Covid changed everything
EUPRIO President Jan Dries and Director of Communications at the University of Antwerp, Belgium, said: "COVID-19 has changed all our lives and whenever we next meet, whether face-to-face or online, we'll have plenty of valuable lessons to share to help us get through any future crisis.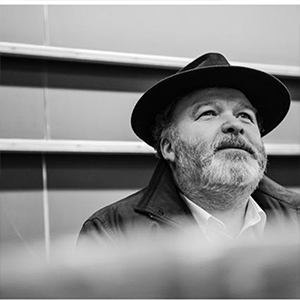 "Crisis communications has always been an essential part of the professional work of our members working in communications, but none of us have experienced anything quite like this. "One thing for sure is that the way institutions – and countries – have handled the coronavirus has demonstrated that honest and timely communications is vital to gain the trust and support of key stakeholders." Here's the experience of communicating during the crisis from some EUPRIO members.
View from Poland
Anna Rolczak, Director of the Promotion Centre at the University of Lodz, Poland, said: "The key thing we've learned is that if we focus and work together – different teams and different departments – we can create an effective platform to communicate all the crucial information in a relatively short time. "It was a test for our solidarity and skills, but we managed to create the www.covid19.uni.lodz.pl website in just a couple of days."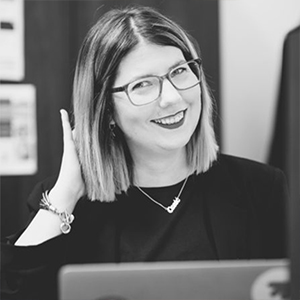 One of the strengths of the website is its 'Frequently Asked Questions' (FAQs) section, which addresses specific points likely to raised by students, research staff, administration staff as well as answering general enquiries. Anna also emphasised the need to honour all the first line staff in the battle against the coronavirus, including the workers in the dormitories and student support centre. "There have been many thanks by the Rector and we've created a special e-mail address for people to send wishes and words of support giving them strength and inspiration," she said.
Sense of security
There are still 700 students in the dorms, mostly international students, said Anna, who added: "It is crucial to give them a sense of security while maintaining all sanitary requirements. During Easter we prepared a traditional Polish Easter breakfast for all of them. We've also prepared as well short guide on how to stay positive that we share with our students and international partners.
Polish institutions, including Lodz, closed earlier than in many parts of northern Europe and have been working "completely remotely" since 16 March. "We've a really great team of students and academic staff and without their responsibility and self-reliance we wouldn't be able to keep the situation under control even with the best PR tools and team.
"Early on, we decided to direct all communications and questions through our office. Our e-mail address is given everywhere! It's an enormous amount of work, but this is the best way to ensure everything is covered. "There were numerous complaints, questions and pleas, but we managed to handle them and provide help to our academic society. What we will never do again is to put speed of the news over its quality. We did it once, in the beginning of the coronavirus crisis, and it turned out to be a poor idea," said Anna.
View from the Netherlands
Mascha Arts from Fontys University Mascha Arts, Team Leader of the Department of Marketing and Communications at Fontys University of Applied Sciences and the deputy Dutch representative on EUPRIO's Steering Committee, said they also set up a website to regularly post updates about the implications of studying during the Corona period.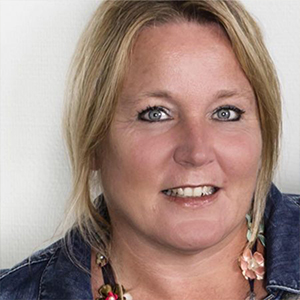 Its English version answers FAQs likely to concern both incoming and outgoing exchange students as well as international students. "In all our communications and social media activities, reference is always made to this page," said Mascha. "Our main challenges have been avoiding study delay for our students and ensuring that our students and colleagues stay in touch with each other."
Online education
She said the Dutch government is expected to decide on 13 May to relax some of the 'intelligent lockdown' measures from 20 May, but Fontys is planning to continue to offer online education until at least 1 June.
"We assume there will be no room for large-scale on-site teaching in the 'one-and-a-half-meter' society in the short-to-medium period. "But, we are working on a so-called restart plan to help give shape to our education, research and testing in the 'one-and-a-half-meter' society in the longer-term. It will need to be a combination of online and physical teaching.
Mascha said they got a lot of questions after the lockdown. "Initially, most were from international students staying and studying in the Netherlands, but we've also had a lot of questions from Fontys students who were abroad and could not return to the Netherlands. That has given us a lot of worries. "Everyone is suffering from this crisis and for everyone it brings uncertainties. We try to be well informed, offer perspectives for action and above all give meaning to this bizarre period," she said.
View from Italy
Valeria Ruggeri, Head of Communications at the University of Messina (UniME) in Sicily, said: "At the beginning of the lockdown all the communications were dedicated to the emergency, tellingstudents how they could continue lessons, exams and graduation sessions and providing teachers and staff with 'working from home' information. 
"Now that online has become the norm, we're turning our attention to Stage 2 which will involve less restrictive measures.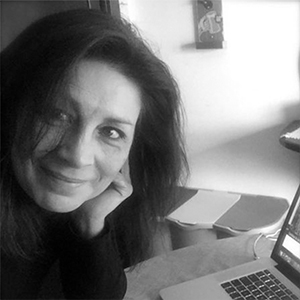 "It will be up to the government, of course, when we can reopen the campus to all, but our orientation services for study and work have not stopped despite the health emergency. Quite the contrary, they have been strengthened and developed into the virtual orientation campaign – Open ME
Helping stranded students
One immediate issue that needed tackling after the lockdown was helping non-EU international students stranded in Sicily and the University of Messina has been liaising with the Questura (police authorities) and the Italian Diplomatic and Consular Authorities in their countries to ensure visa extensions for cause de force majeure for those involved.
"They are all safe and staying at home in compliance with the restrictions imposed by Italian law. Most of the international students who returned home have been able to continue their 'mobility' virtually by attending our lectures online.
"Fortunately, there has been no contagion on the campus at Messina, but the situation is being constantly monitored. Student accommodation remains open, but we have activated a meal delivery service for all students to allow them to stay safely inside instead of going to the student canteen. And our University is bearing all the costs of this service," said Valeria.
View from Spain
Ferran Llunell, Social Media Coordinator at Universitat Pompeu Fabra, Barcelona, led an informative SoMe Hour on 30 April for the Social Media Managers – Universities Facebook group, during which many EUPRIO members shared their experiences. If you are a group member it is well worth checking out! Ferran Llunell, from Universitat Pompeu Fabra, Barcelona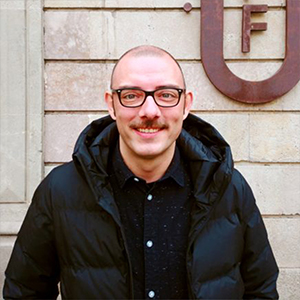 After the discussion, Ferran said: "Honesty and transparency have been the key to effective communications for universities when talking to their main stakeholders during the COVID-10 crisis. "And many of us have demonstrated the value of using social media to connect, engage and share concerns and address them in a proper way.
Students making a great contribution
"There are many examples of the university making a great contribution to fighting the virus, such as our students of medicine and nursing volunteering to support healthcare during the pandemic and even babysitting the children of frontline health personnel during the crisis."
Among the key points from his experience at Pompeu Fabra University and from the Facebook group chat is the value of institutions having a dedicated area of the website for coronavirus news, which most universities have used to post important information about how the university is responding to the campus lockdowns and to post updates on what the government is doing.
"Many universities have developed detailed FAQs for their COVID-19 websites and one thing you need to be prepared for is complaints from staff and students being directed at you as the public face of 'the university', particularly on social media.
"It might be they don't like moving teaching online or they haven't heard when exams have been rescheduled or are worried about their accommodation.
"Everyone is going through a difficult time and you won't always have all the answers, but it is still better to communicate what you can," said Ferran.