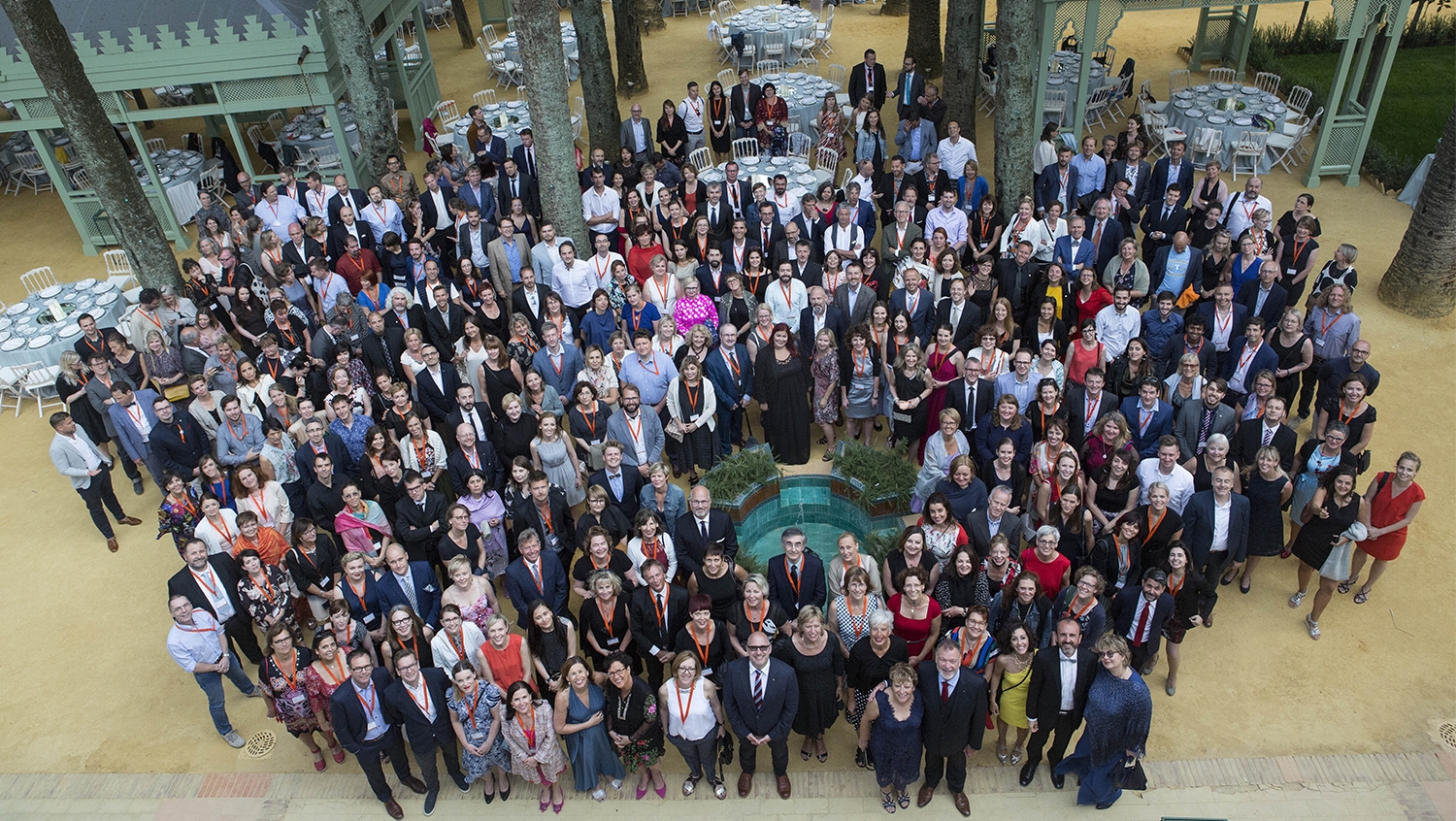 HOTEL MELIÁ SEVILLA (SPAIN)
JUNE 03-06, 2018
The Digital Transformation
---
A CHALLENGE FOR COMMUNICATION IN HIGHER EDUCATION

As recent technological developments are poised to impact teaching, learning and research in higher education,
Communications Departments are facing critical challenges. What are these critical challenges and how can we strategize solutions?
EUPRIO's annual conference 2018 is focus on these challenges and how to develop a culture that can thrive in a digital world.
General presentation
The digital revolution that is changing our world is about more than digital products and services. It's also about the processes that create, enable, manage, and deliver them. It's about working in a new culture which requires real institutional transformation.
Today's digital tools have empowered our stakeholders, as never before, to search, to compare, and above all, to demand that information be delivered in a form that reinforces the usability and time value of that information.
Communications departments play a key role in this transformation because they are responsible for building relationships with the different publics of HE institutions and driving cultural change. Their contribution is not only to develop a strategy for digital transformation but to help sharpen understanding of the sector, the university, its competitors, and its stakeholders.
Issues such as big data, business intelligence or customer experience require the Communications Department and the IT Department to create a common ground for effective relationship management and engagement with the key stakeholders of universities. A willingness to listen to faculty, staff or students who are online discussing a vast range of topics is essential in formulating such a strategy. Subjects ranging from problems with wi-fi, to course registration, to the cost of coffee on campus will form part of the daily digital conversation and should be part of an internal communications portfolio that encompasses the full range of platforms from social networks to blogs.
In this environment it can nevertheless be difficult to deliver messages to students, particularly as there is a growing reluctance to use email. Fortunately, students have smartphones…the time has surely come to better integrate mobile communications into strategic thinking. And let's not forget the ever increasing importance of digital libraries and online courses.
The Sevilla Conference has a focus on digital transformation and its impact on the Communications Departments of universities. This comprehensive approach is broken down into four main themes:
The electronic internal communications portfolio
New opportunities in the relationship between the Communications Department and the IT Department
A "Mobile first" approach
Digital evolution in HE outputs such as University digital libraries and virtual campuses
The sessions at the conference explore key questions, such as:
What methodologies can be adopted from IT to enhance communications?
How can big data be used for effective communication?
What do we know about bots: can they be used other than for malicious purposes?
Can empathy and imperfection help to achieve internal communications goals?
Which messaging apps are the most effective in the field of micro-marketing for a university?
What are the newest ways of customizing social media channels and content?
How to tell a science story using new multimedia tools
How to effectively manage university data to face future challenges
A strong line-up of speakers from across Europe will be getting to grips with these questions, and more, and focus on why digital transformation is essential for Higher Education institutions.
KEYNOTE SESSION
The EUPRIO conference in Sevilla begin with a keynote talk by Gerry McGovern, who has spent twenty years understanding and formalizing the components of a successful digital culture. His Top Tasks methods have been used by organizations such as Google, Dropbox, Toyota, GOV.UK, Microsoft, IBM, and Cisco and he has worked as a consultant in 35 countries.
Student Experience: putting students first is the cleverest digital strategy of all
In the last five years, customer experience has become a top management priority. Why? Because customers have become much more powerful, connected, skeptical, and impatient (think mobile).
If you're a university competing for the best and brightest, then Student Experience will be a key differentiator for you. Student Experience is about making life easier and simpler for students. It's about giving them facts and being transparent—helping them to complete their top tasks. And it's about focusing on the current student experience just as much as the potential student experience. Why? Because in an age of fake news and general distrust, students and customers are increasingly looking to the experience of the current customer / student in order to help them make decisions.