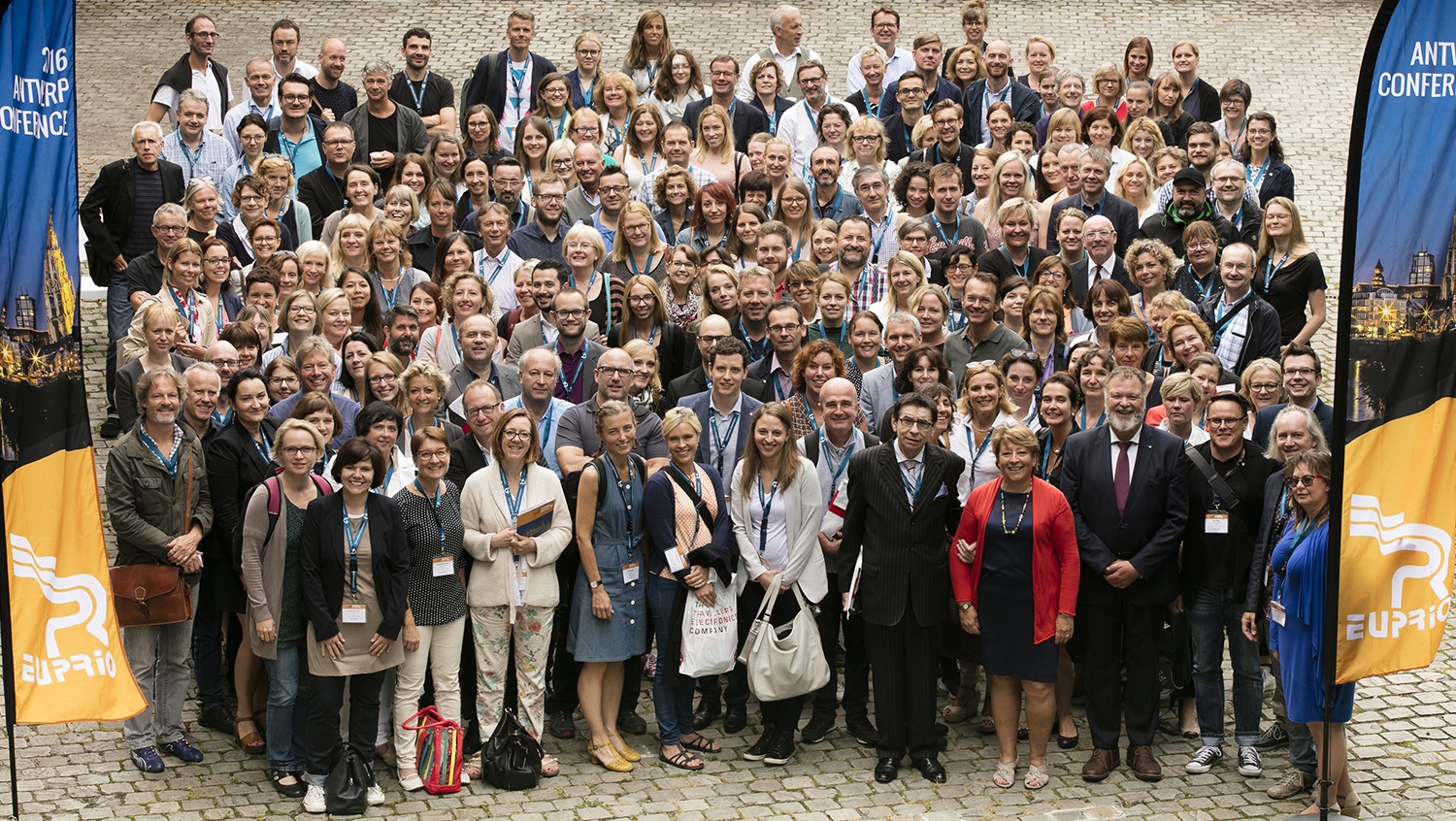 UNIVERSITEIT ANTWERPEN (BELGIUM)
SEPTEMBER 01-04, 2016
Living the Brand
---

The conference explores how communications teams can help develop the university brand, and how they can best work with
staff, students and other colleagues in professional services to maximize perceptions of their institutions.
General presentation
Not everybody feels comfortable with the idea a higher education institution (HEI) can be regarded as a 'brand': an organization with a name that evokes a certain image, a name with connotations and values. Based on those perceived values, people take decisions that greatly affect our institutions. Students, both inside and outside the country, decide to enroll.
Current and future employees feel attracted to their employer. Scientists and research partners decide to seek cooperation or plan their long-term research projects at a specific university. Partner institutes and sponsors choose their partners; and the branding of the university – their perception of the university – plays an important part in their decision.
Today, more than ever, our employees and students make and live our brand, become day-to-day transmittors of the brand. Whether it is in internal branding, employer branding, corporate branding or product branding. More, these four tracks go together, hand in hand, for all institutes of higher education. Marketing and Communications Departments need to play with these segments in an agile way, finding the right balances between channels, messages and audiences. One brand, one voice.
CORPORATE BRANDING
How monolithic should a university brand be? Sometimes smaller entities such as faculties or laboratories are as much -or even better- known as the university itself. How can we manage the balance between branding the university and a smaller entity at the same time? Should branding be centralized by the university or is it better to let every smaller entity develop their own reputation? If smaller entities take care of their branding on their own, how can their reputation be used to benefit the university itself?
Is branding a university (college) any different from branding a company? Can an organization of people be positioned in the market in the same way as a product? How important is 'branding' for institutes of higher education? Which parties are involved? Are branding mechanisms the same in all sectors? Or can we identify mechanisms, patterns, that are unique to higher education?
CONSUMER BRANDING
Is there a better way than the traditional recruitment campaigns for HEI? Can the Marketing and Communications Departement effectively involve students and employees, alumni and partners in the promotion of the university? Are social media the ultimate channel? How important is 'branding' for a university in relation to student recruitment? The time is past when research could be done in closed societies. Research nowadays needs to be promoted and the results have to be spread all over the world.
INTERNAL BRANDING
Everybody communicates nowadays. External reputation is an important factor for (internal) ambassadorship. On the other hand in a service-oriented institute, all employees are ambassadors, good or bad. How can the MC Department get in control of this process? Should it be more a matter of facilitating things? How can we help our employees and students in communicating the brand? How should the internal media mix be put together? Are internal social media still the key to success in internal branding? Is internal branding a lever to external branding? Is storytelling still key or should we move to story doing in order to live the brand internally?
EMPLOYER BRANDING
Finding the right people is key. How do we reach our Future employees? To what extend should employer branding look and feel similar to internal and product branding? How can the MC Department work together with the HR department?