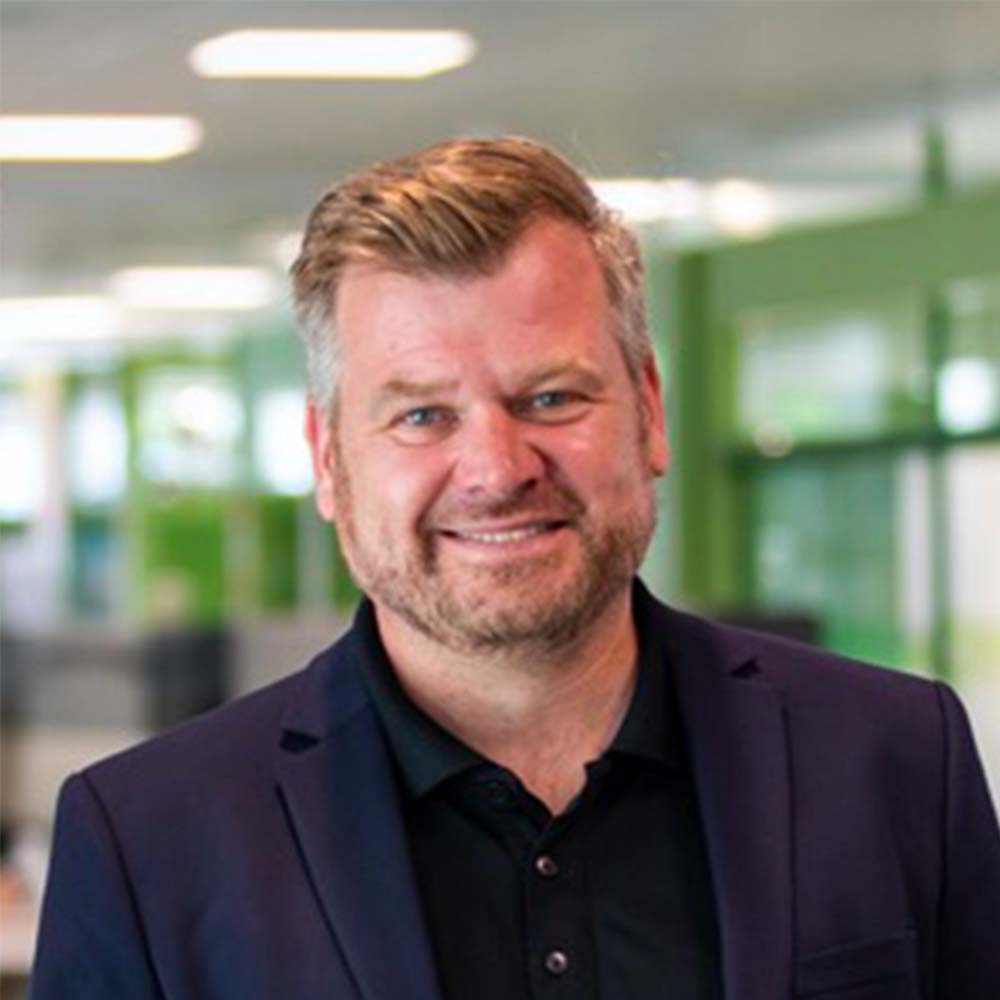 Chairman Executive Board
Drenthe College
Netherlands
Arwin Nimis, (1971, MSc, Public Administration, University of Twente) is Chairman of the Executive Board of Drenthe College, vocational education and training (VET), which prepares trainees for jobs related to a specific trade, occupation or vocation.
He has worked in the whole 'educational chain'; from research university to university of applied sciences and vocational education. And convinced that these institutions should do much more together for their students and for the benefit of society. Drenthe College has 8000 students and is linked intensively to the regional economy. It has a broad range of high quality programmes.
Until 2020 Nimis was Dean/director of the School of Health Care Studies, Hanze University of Applied Sciences with 3000 students and 40 researchers in the field of the strategic theme 'Healthy Ageing'. All bachelor programmes are 'best programme' in external ratings (Elsevier, NSE, Studiegids). Until 2012 Nimis was of Director Marketing & Communication within Hanze University. At that time responsible for the successful development and implementation of the branding-strategy of Hanze (as part of the organisation-wide strategy-plan) which led to the pay-off in 2008 'Share your Talent. Move the World', which is still in use. Responsible for enrolment management, public affairs, communication and (inter)national marketing.
In 2019 Nimis was asked to return temporarily as Director Marketing & Communication and started to work on the new strategy and communication and introduced Engaged University as leading vision. After his graduation in 1995 he worked as a consultant in public health. Thereafter he returned to the University of Twente and worked in different positions (secretary to the board, deputy director of the Policy Department, etc). From 2001 to 2006 he was Director of Marketing & Communication at the University of Twente. At that time this research university was further branded as the Entrepreneurial University.
Two-way communication of science
In this workshop we'll explore what a Regional Science and Innovation Agenda means as well as how important it is in an open economy where competition for well-educated employees is going to be fierce. Which is why regions will need a human capital agenda alongside this Regional Science and Innovation Agenda. For science communication of universities, this means two things:
Communicate as an Engaged University by working together in the region, showing impact, using citizen science & hybrid education, getting focus in a regional agenda, but also "standing your ground" as universities are one of the oldest institutions to survive into modern times — and there's a reason for that.
Work together in the Educational & Research Chain with all types of education from higher professional education and vocational education to lifelong learning. The future of science communication lies in showing the whole chain and its interdependence.
One objective of the workshop is to show that science communication is much more than the communication professional who 'translates' the scientist's data into a one-way press release that's understandable to the public.
Universities developed in the old days as quiet and sacred places of knowledge and research in their ivory tower. Von Humboldt developed the concept of academic freedom and bildung, still far away from society. Last twenty years the cost of the university or return on investment of universities has been leading in the debate of the added value of the university for society. Key performance indicators, rankings, professors as managers and students as consumers are the base of the distrustful relation of the university with the government and the public. Eagleton (2015) describes this in an article with the meaningful title 'the slow death of the University'. Nowadays we often try to find the answer in 'more communicating' what universities are doing to legitimate the reason of existence.
But maybe an answer is not 'more communication', but bringing science and science communication into society by making hybrid education and research in living labs and regional ecosystems together with the public, entrepreneurs or patients. An engaged university does not treat public engagement as an 'add on' or fringe activity. It embeds public engagement into the way it approaches its work. Social responsibility, participation (citizen science) and meaningful impact are key factors. For communication professionals this means that they really have to get into these projects and actively communicate (sometimes 'real time') what is happening. Not only social media but technological progress in big data and artificial intelligence should be much more embraced by communication professionals in science communication.
In the workshop we will explore the case study of the 'University of the North'. The University of Groningen introduced this concept in the north of the Netherlands. In Emmen the University of Groningen works together with University of Applied Sciences NHLStenden and Drenthe College for Vocational Education. In this cooperation there is space for scientific research but also for craftsmanship. Technology readiness levels are used to explain that Educational and Research Chains are the future for Science Communication.
On the corporate level we see that the more engaged universities now formulate their strategy plans from a different perspective then a few years ago. Not their own research an ambitions are the starting point anymore. Strategy plans start now with societal challenges and regional science & innovation agenda and contribution of the university to sustainable society. Shaping society, shaping connections, shaping crossovers and shaping individuals are strategic goals. Seeking not only to connect with society but also to make chains with other education levels like institutions for vocational education and training.
An objective of the workshop is for the participants to get aware that taking a different view on the strategy of the university can lead to different ways of science communication. And secondly that public engagement is not an 'add on', which is happening after the scientist has done his or her work.