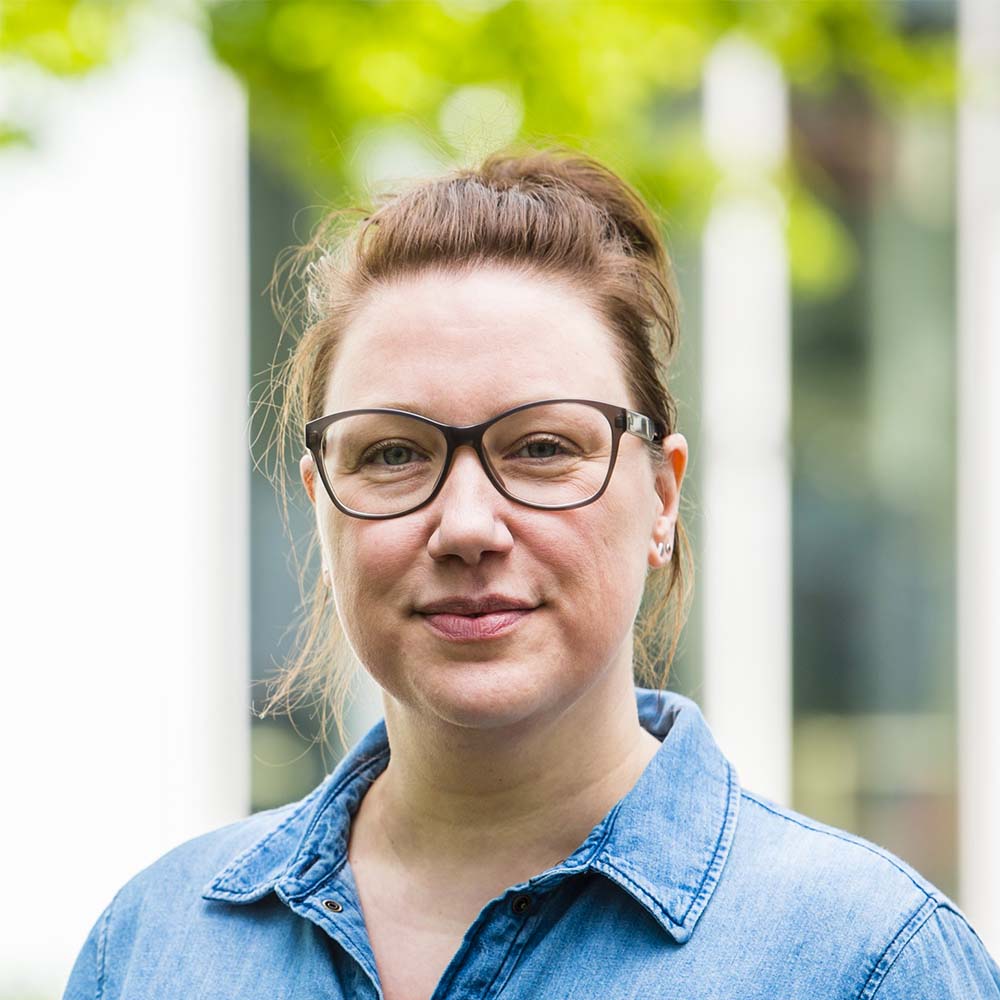 Senior Advisor Science Communication
AP University of Applied Sciences and Arts, Antwerp
Belgium
Ellen Geerts is the senior advisor Science Communication at the AP University of Applied Sciences and Arts in Antwerp, Belgium. During her Master in Communication Studies at the Vrije Universiteit Brussel, she already specialised in science communication and volunteered extensively at the national science festivals and other outreach activities such as the Science Cafés.
With 15 years of experience in science communication, outreach and public engagement at different universities and colleges in Brussels and Flanders and also at the European Space Agency, she is an expert on training and supporting researchers to broaden the impact of their research.
Another passion of hers is 'gender and diversity'. She is the co-founder of the Digital Leadership Institute, a non-profit organisation with a unique mission to promote inclusive digital transformation by increasing participation of girls and women in ESTEAM* studies, careers and leadership around the world. *entrepreneurship, science, technology, engineering, arts and mathematics
Diversity in Public Engagement and Science Outreach
Diversity in public engagement is strongly lacking, but higher-education institutions also fail to reach diverse audiences with their science communication and outreach activities.
The AP University of Applied Sciences and Arts in Antwerp recently concluded a research project which aimed to increase diversity among the participants in their existing science communication initiatives. Find out their tips and tricks, but also their failures in attracting and engaging a more diverse audience with public engagement and science outreach activities.
The past decade, AP University of Applied Sciences and Arts has been organising STEM-academies (after-school series of STEM-workshops for kids and youngsters, ages 7 – 18) and co-organising a big annual science festival in Antwerp. Although these have always been very successful activities in number of participants, we were not reaching a very diverse audience. Antwerp is a city with 500.000 people from 170 different nationalities and still we mostly reached white middle class families (and for the STEM-workshops mostly boys).
So from 2016 to 2018 we ran a research project which aimed to increase diversity among the participants in our existing science communication initiatives. The following two research questions were answered:
1. Which thresholds play a role with the chosen target groups?
2. Does the elimination of the defined thresholds have an influence on the participation/attendance from the specific target groups?
The target groups whose participation we wanted to increase, were 'girls', 'children/families with a low SES', and 'children/families with diverse ethnic-cultural backgrounds'. The final research rapport offers guidelines and good practices for providers of science communication initiatives regarding reaching a more diverse audience. These tips and tricks will be shared with you during this session, but we will also discuss our failures cause often we learn more from failure than from immediate success.
Furthermore, we would like to invite you to join a group discussion and get some expertise exchange going. When trying to increase diversity in science outreach and public engagement, do we stumble upon the same thresholds in different European countries? Or are there clear differences? Do you have a very specific success story in reaching a diverse audience with your science outreach activities? Join and share your expertise!